Until Now Only Big Brands and Influencers were Monetising Social Media Followers!
Build Your Authority In Any Niche, Become A Known Brand & Skyrocket Sales With The World's First MSFD-Tech In
Just 3 Easy STEPS
A Brand New Tech Creates Profit Pulling Micro Sales Funnel Directories That Turns Your Social
Media Followers Into Paying Customers In Just Minutes Of Work...
Check out our Webinar Replay here before it is taken down.

Step 1
Create a profile as per your Preferences.

Step 2
Select a matching theme and template!

Step 3
That's it! Customize as per your requirement & publish.
One Time Investment | No Tech Skills Needed | Commercial License Included
Get Instant Access to Linkable

Here is what you get with the bundle deal...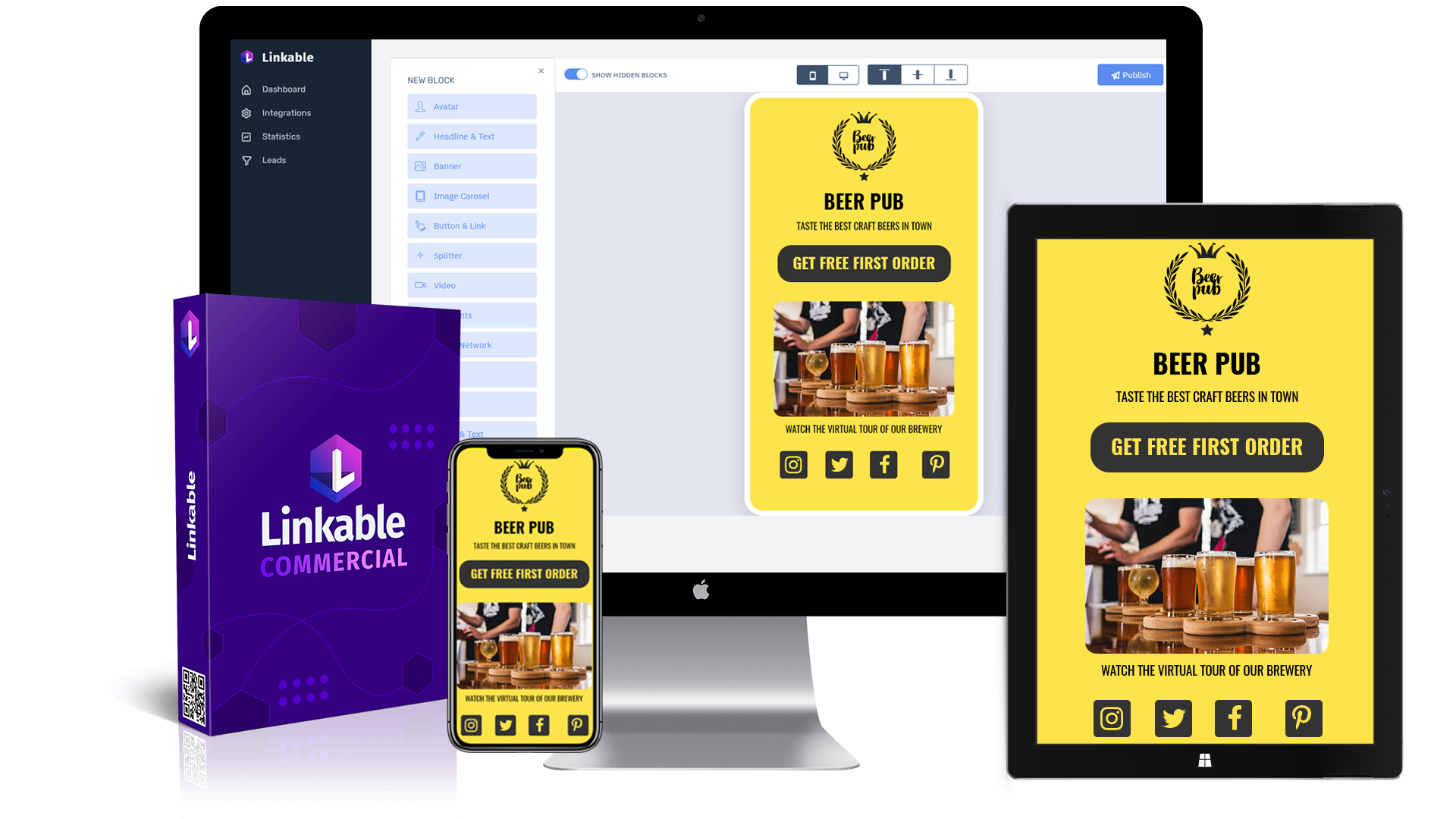 Linkable Commercial - $34 One-time
Ability to create 25 profiles.
Create 10 pages under each profile.
Include 100 links under each created page.
10 awesome themes to choose from.
Ability to create templates from scratch.
20 Bio link templates.
20 Mini web templates.
Ability to set Meta and OG keywords for pages.
Global appearance settings.
Create multiple blocks.
Add profile and banners.
Image carousel.
Call-To-Action Button.
Image Grid Block
Media & Text Block
List Group Block
Testimonial Block
Add Social Network Icons
Splitter horizontal.
Video block.
PayPal and Stripe payments.
Ability to manage orders.
Share links and pages URL on social networks.
Headline block.
Subscribe block.
Ability to add FAQs, Button. Timer, Image, Text, and Icon.
Ability to add 'Get In Touch' section.
Shareable QR code for linkable page.
Redirect QR code scan to make customer send SMS.
Ability to manually hide blocks.
Custom slug URL made possible.
Pixabay and Youzign integration.
Fast Action Bonuses
5 Additional Themes Value - $577
---
Bio Descriptions Value - $1,997
---
Free Resources to grow your Social Media Value - $947
---
High Converting Social Media Link in Bio Examples Value - $997
---
Support Me Block Value - $987
---
365 Days of Content for your Social Media Value - $1484
---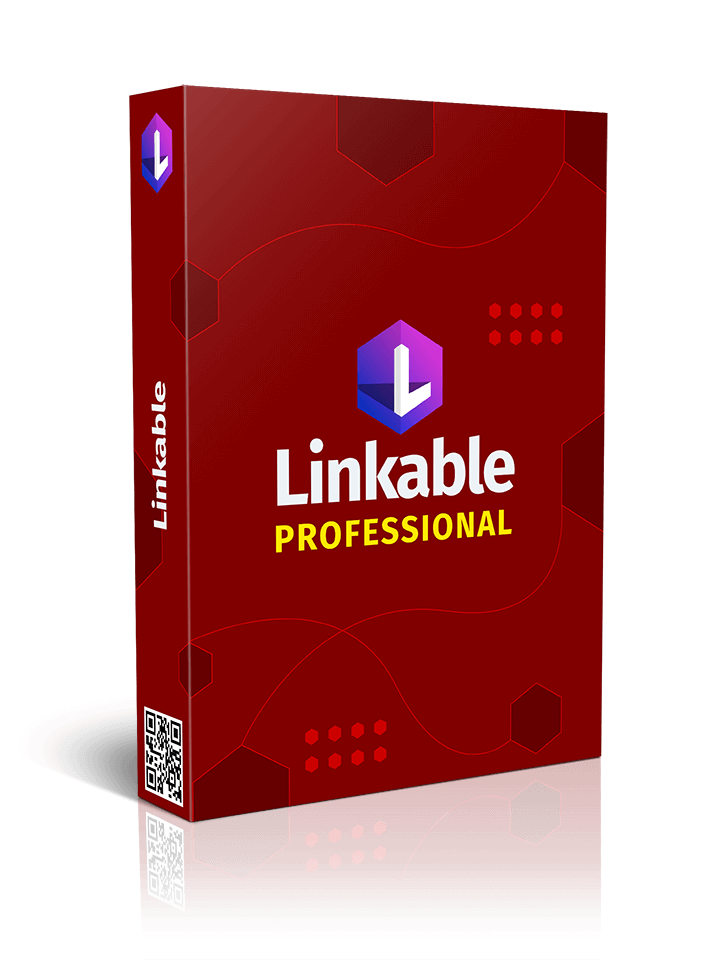 Linkable Pro - $57 One-time
Exchange Digital Contact and Collect Leads for Any Business
Ability To Schedule Blocks To Go Live At A Particular Time
Ability To Schedule Links To Go Live At A Specific Time
Ability To Showcase Or Hide Blocks
Ability To Highlight Priority Content
CName Mapping Feature Included Inside
Ability To Choose Unique Template Design For Each Page Under A Profile
Link Policing Made Available
Ability To Save As Template
Ability To Clone A Page
Ability To Track Your Performance Reports With Advanced Analytics
Google, Facebook, Instagram, And TikTok Pixels And Other Social Pixels
Fast Action Bonuses
Priority Support $999
---
Image Editor $599
---
Create your custom field in forms
(to collect birthday, country and so on) $999
---
Additional Fonts $999
---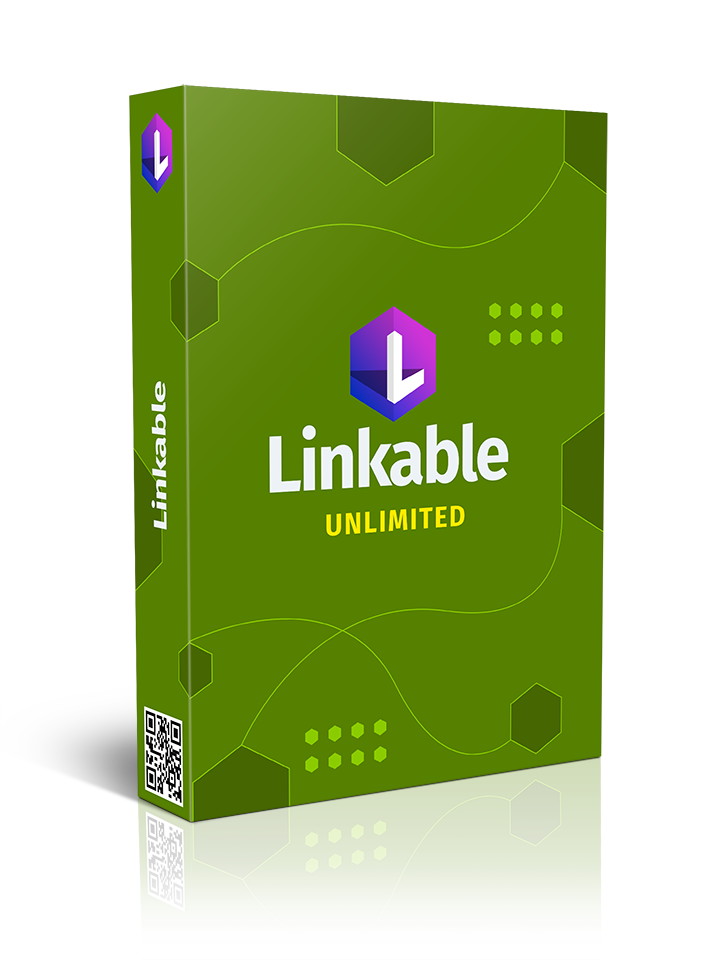 Linkable Unlimited - $97 One-time
Unlimited Profiles.
Unlimited Pages.
Unlimited Links.
Unlimited Blocks.
Unlimited Commercial Payment Collection.
Remove Tool Branding.
Fast Action Bonuses
Stop Motion Video Creator $999
---
DFY Top 10 Niches Based images $999
---
PlayPix Pro Access $999
---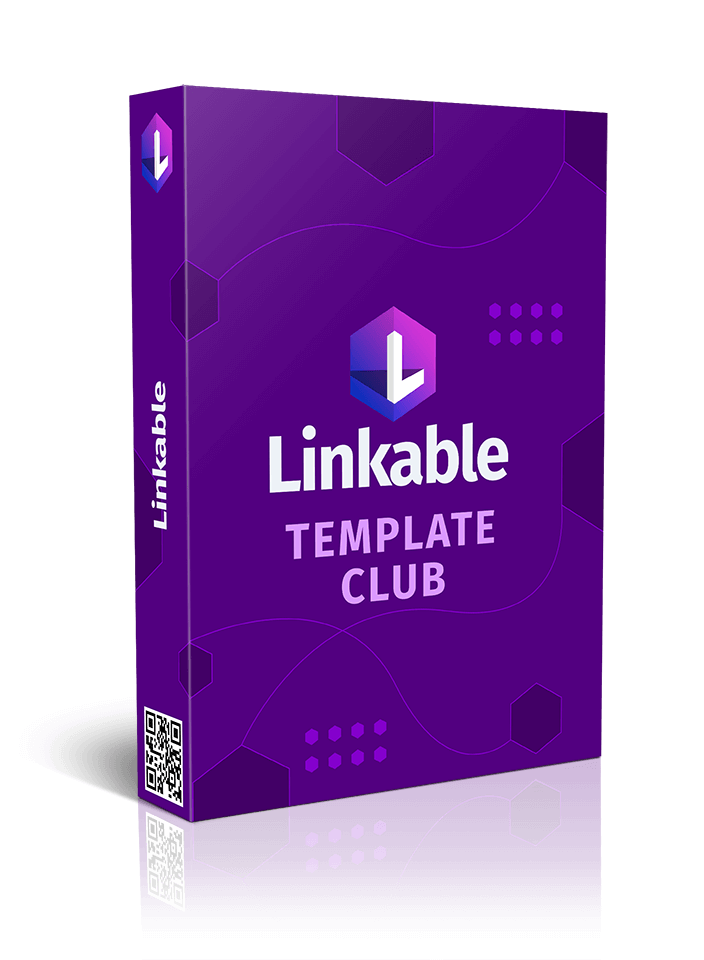 Linkable Template Club - $77 One-time
200 Category/Niche Based Bio/Mini Web Templates
20 Animated Templates
20 Additional Themes
Custom Template Request Option Upto 3 Templates.
Template Club Membership - Access 10 Templates Every Month For 12 Months.
Template Marketplace To Create And Sell Templates.
Exclusive Template Creation Training.
Fast-Action Bonuses Worth 10,999 For Free!
Fast Action Bonuses
Content Curation Tool $697
---
Music Bundle $697
---
DFY Colour Scheme $499
---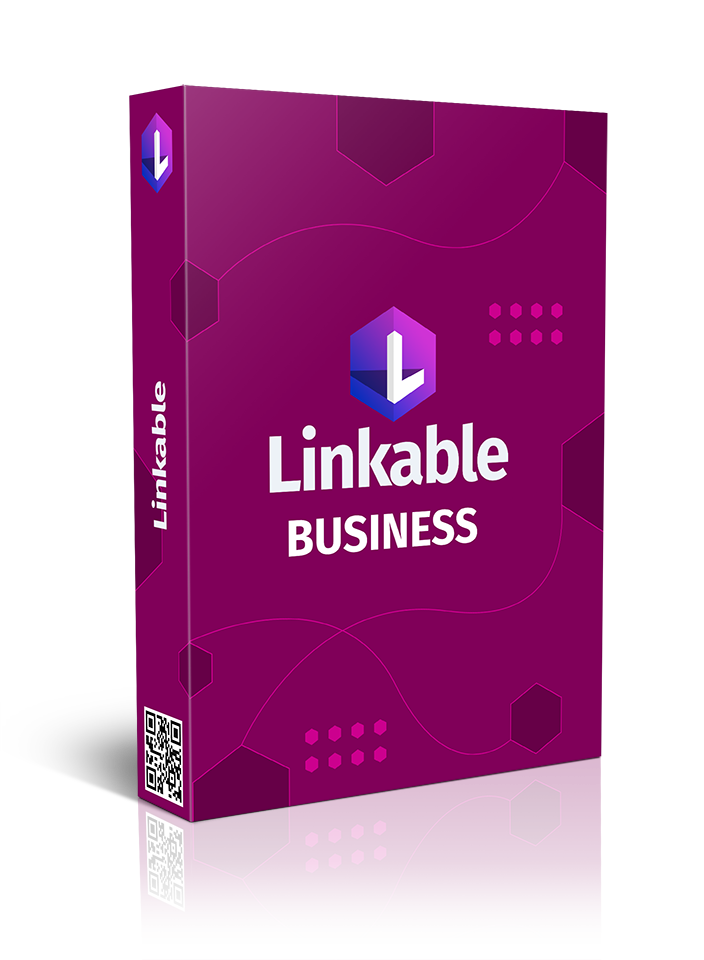 Linkable Business - $97 One-time
Agency Kit - $15000
Add Unlimited Team Members
Add unlimited Client Accounts
Custom logo branding for Clients
Separate client login
Manage Client Accounts
Submit for Review
Client Comment option & Notification
Client Approval
DFY Agency website
DFY Linkable model Agency profile
DFY sales videos to sell Linkable services
5 DFY email swipes
FB ads for the service
DFY phone scripts
DFY Client Contract
DFY Client Presentation
DFY Agency logo
DFY Linkable portfolio
Reseller Kit - $25000
Resell Unlimited Commercial & Pro Accounts.
DFY Sales Pages
DFY Ads
DFY Email Swipes
DFY Sales Video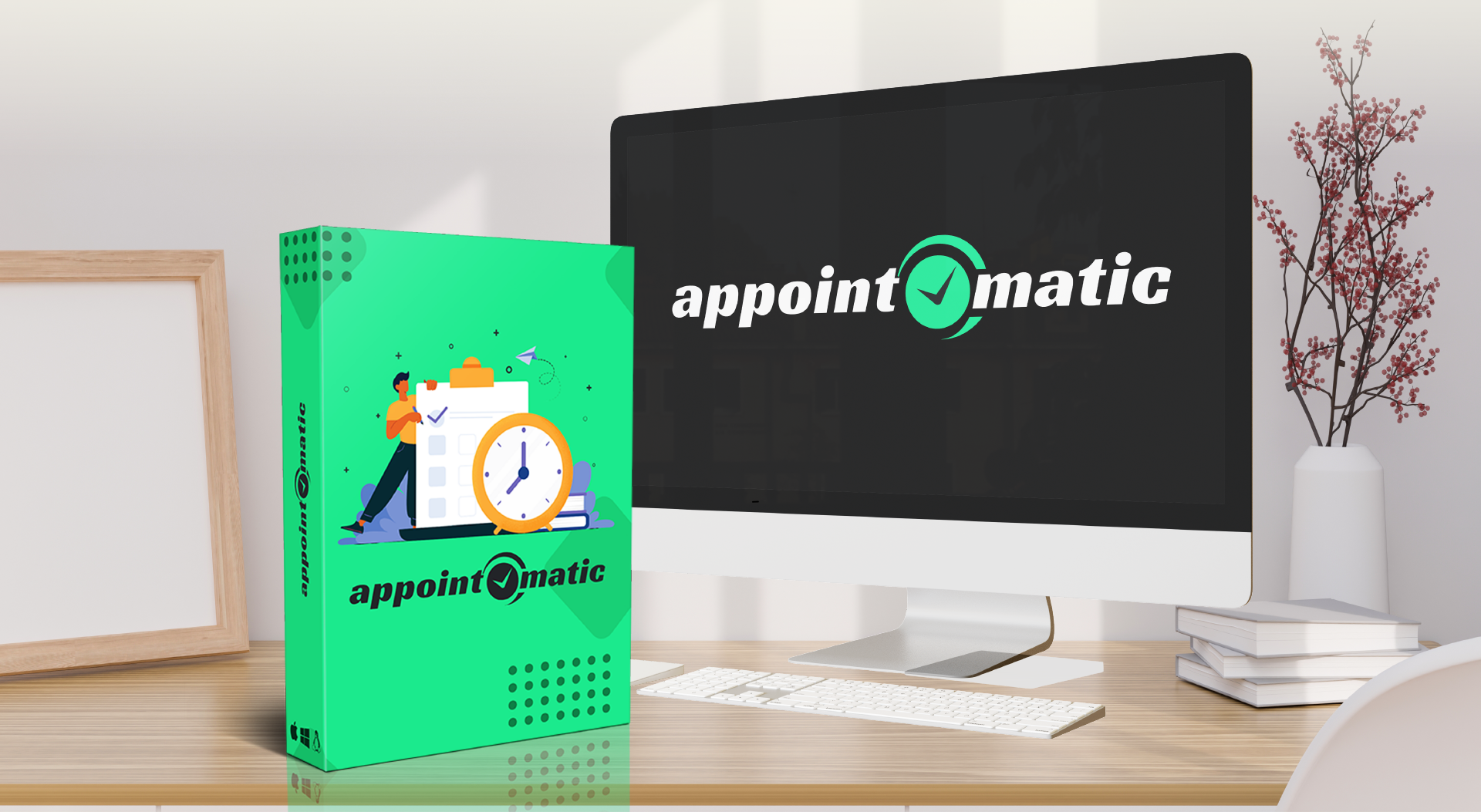 Linkable Appointomatic - $67 One-time
Responsive Appointment URLs
Number Of Appointments – 50
Personalized Booking Link
One-On-One Event Type
Group Event Types
Social Media Icons
Facebook Share
Video Appointments
Appointment Profile Pic
Logo Branding
Meetings Integrations
Auto Responder Integration
Collect Payments
Payment Gateway Integrations
Custom Scripts
SMTP Integration
Meeting Notifications
5 Done For You Appointment Templates
Cname Mapping
Analytics
Manage Appointment Paid Orders
Embed Provision
Widget Provision
Language Translation
Commercial License
Fast Action Bonuses
Agency Studio $997
---
Social Media Marketing Made Easy $197
---
Sales Funnel Optimization Strategies $247
---
Facebook Marketing Unleashed $297
---
Email Marketing Success $497
---
Boost your website Traffic $497
---

Bundle
Total Value of Bundle - $18,616
Linkable Commercial - $34 One-Time
Fast Action Bonuses
5 Additional Themes Value -

$577

---

Bio Descriptions Value -

$1,997

---

Free Resources to grow your Social Media Value -

$947

---

High Converting Social Media Link in Bio Examples Value -

$997

---

Support Me Block Value -

$987

---

365 Days of Content for your Social Media Value -

$1484

---
Linkable Pro - $57 One-Time
Fast Action Bonuses
Priority Support

$999

---

Image Editor

$599

---

Create your custom field in forms (to collect birthday, country and so on)

$999

---

Additional Fonts

$999

---
Linkable Unlimited - $97/Year
Fast Action Bonuses
Stop Motion Video Creator

$999

---

DFY Top 10 Niches Based images

$999

---

PlayPix Pro Access

$999

---
Linkable Template Club - $77 One-Time
Fast Action Bonuses
Content Curation Tool

$697

---

Music Bundle

$697

---

DFY Colour Scheme

$499

---
Linkable Business - $97 One-Time
---
Linkable Appointomatic - $67 One-Time
Fast Action Bonuses
Agency Studio

$997

---

Social Media Marketing Made Easy

$197

---

Sales Funnel Optimization Strategies

$247

---

Facebook Marketing Unleashed

$297

---

Email Marketing Success

$497

---

Boost your website Traffic

$497

---